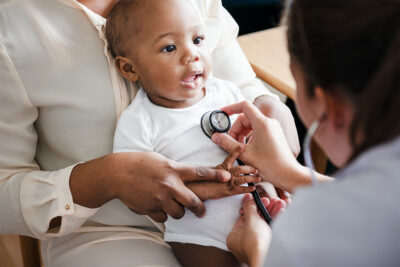 A rapid RSV test that delivers results in ten minutes is now available at Lakes Urgent Care in West Bloomfield and Livonia. RSV (Respiratory Syncytial Virus) is a very contagious infection that affects the respiratory tract. In addition to being very contagious, RSV is also very common. Usually, RSV symptoms are mild and feel like a common cold.
"For most of us, RSV testing is not needed," said Lakes Urgent Care medical director Dr. Haidar Al-Saadi. "Just like a cold, your symptoms will be gone in a few days. But if you have an infant at home who seems to be having a hard time breathing, is not eating, or is not moving normally, these may be symptoms of RSV and we recommend having your child tested."
RSV can also lead to serious breathing problems for adults older than 65, those with heart or lung disease, or those with a compromised immune system. "If you fit any of these categories and you are experiencing severe breathing issues, wheezing, and/or have a fever, you should get tested," said Dr. Al-Saadi.
Our rapid RSV test will provide results within 10 minutes. "If the test is positive, says Dr. Al-Saadi,  "we will make a determination if hospitalization is needed. There is no medication that needs to be taken, but if you don't need hospitalization, we will provide advice on how to manage through it at home."