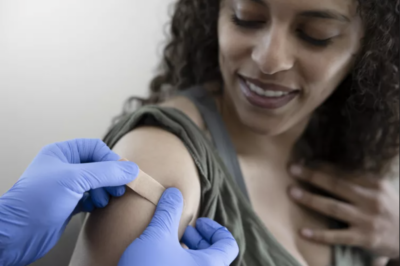 Let's start with some good news: according to a recent article in Time magazine, the 2023 flu vaccine is expected to work well this year. By watching flu activity and effectiveness of this year's vaccine in the southern part of the world, where the flu first appears each year, the World Health Organization found that the 2023 flu vaccine should be effective againstthis year's flu virus.
"Getting a flu shot remains your best defense against serious illness and a possible trip to the hospital," said Lakes Urgent Care medical director Dr. Haidar Al-Saadi. "There is absolutely no way that you can get the flu from getting a flu shot, And while there's no guarantee that getting a flu shot will prevent you from getting the flu, your symptoms will likely be milder if you are vaccinated."
Lakes Urgent Care makes it easy for you and everyone in your family to get a flu shot, no appointment needed at our West Bloomfield or Livonia locations.
In addition to the standard dose (appropriate for everyone six months and older), Lakes Urgent Care also offers a "high dose" version which is recommended for adults over the age of 65. This vaccine is comprised of 3 types of flu strains in the formulation (known as trivalent).
Current medical recommendations indicate that it's best to get your flu shot sometime after October 1st.
In particular, patients over the age of 65 may be negatively impacted by getting the flu vaccine too early in the season. The vaccine stimulates our immune systems to create antibodies to fight against influenza. However, those antibodies may have a limited period of effectiveness.  If the vaccine is provided too early in the season, it may lose some of this effectiveness if we experience a late flu season. The flu season typically begins around November or December, with peak activity in January and February. Should there be a slight delay in that pattern, it's possible that the vaccine's effectiveness may not be as good as it could have been if provided too early in the season, say in August or September.